Vein Finder Trolley Type SIFVEIN-6.11
Easy to Mobilise (Has Wheels)
Battery: Li-ion Battery.
Colors: Rosy , Blue, Gray.
Net Weight: 9 Kg
Dimensions: 750*500*200mm.
For Quantity discounts Please call : +1-323 988 5889.
Vein Finder Trolley Type SIFVEIN-6.11
Blood transfusions, tests, surgery, donation, cancer treatment – these are only a few of the many procedures which make finding veins and inserting needles into people necessary. Discover how the vein finder Trolley Type SIFVEIN-6.11 revolutionized the way we find veins and inject patients more effectively…
Methods for identifying a vein for intravenous injections and testing have remained fairly unsophisticated – a tourniquet is applied to the upper arm; the patient kneads a soft object to gently pump the veins and a health practitioner palpates the arm and looks for a soft viable vein. While many nurses have this procedure down to a fine art, searching for veins can be time consuming and misses do happen.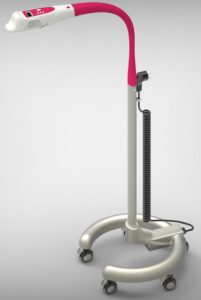 Hence, the Vein Finder SIFVEIN-6.11 is a piece of equipment that helps health practitioners locate veins easily. The vein projection technology uses safe non-invasive infra-red light to project a processed image of the patient's veins onto the back of their hand.
Furthermore, since it is hard to locate and trace veins of the obesity and some infants, venipuncture has become an increasingly challenging field for medical practitioners and brings great pains to the patients during injection or blood-drawing.
Features:
Easy to Mobilize (Has Wheels)
Stable and Convenient.
Comes in different colors.
Accurate and Reliable.
Suitable For Different Doctor Specialties.
This Vein Viewer Can Be Useful For:
Phlebotomists.
Vascular Surgeons.
Emergency Doctors.
Anesthesiologists…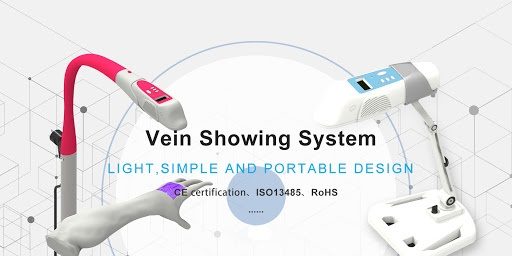 Probe Specifications:
Power supply: AC100-240V 50/60HZ.
Input power: 35VA.
Net Weight: 0.45KG
Dimensions:320*207*165mm
Battery: Li-ion Battery.
Colors: Rosy , Blue, Gray.

Enable to perform promptly the necessary treatments and procedures for the patients
Help prevent repetitive and wrong injections
Enable to open previously saved images to compare before and after the treatment of the patient
Can be used to various patients such as infants and obese patients regardless the color of the skin