FDA Portable Vein finder SIFVEIN-5.2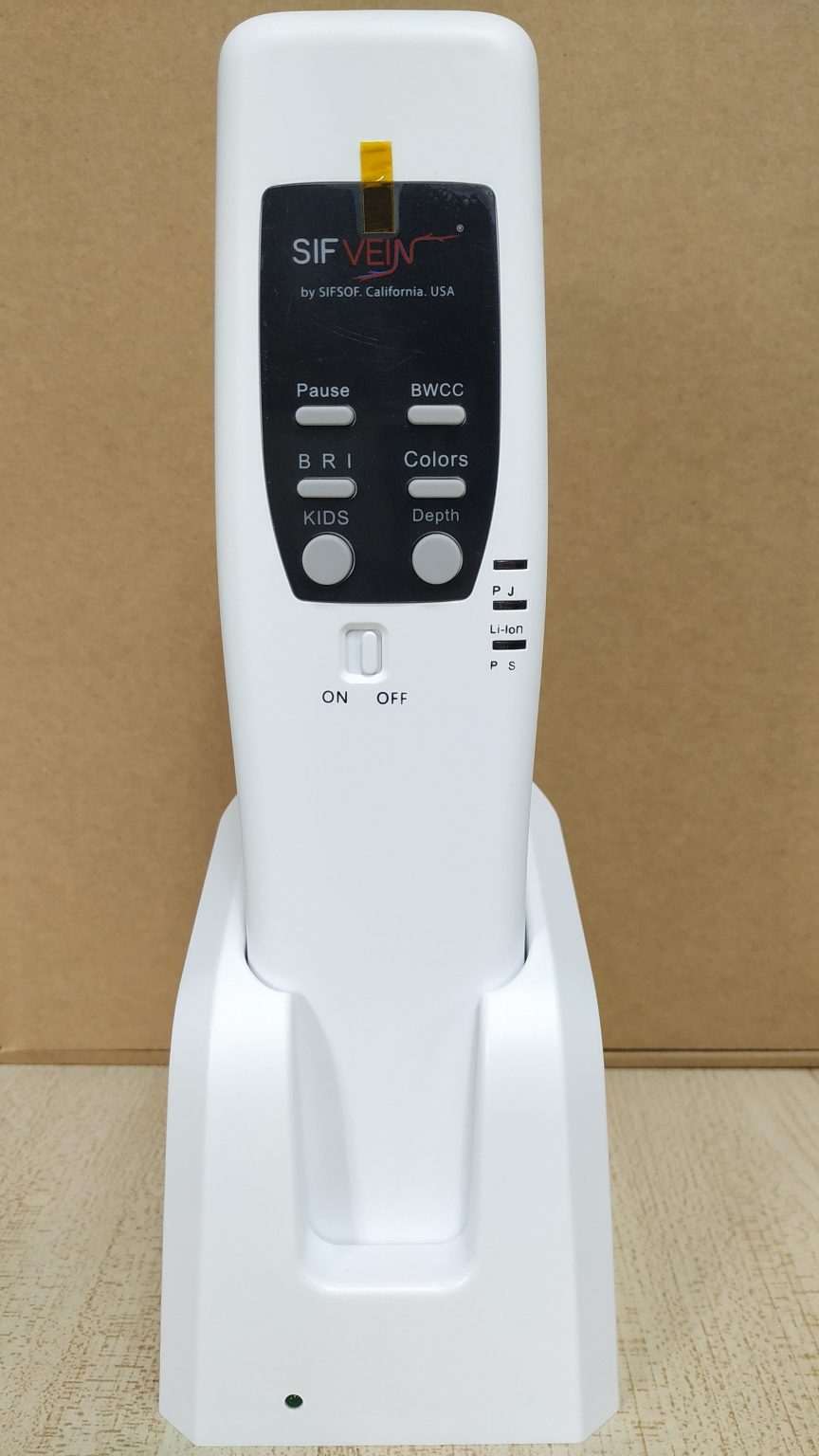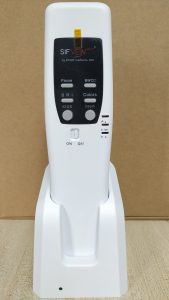 The portable Vein Finder SIFVEIN-5.2 is a medical observation tool. Mainly composed of a mainboard, a display screen, a camera and a LED light source. Taking advantage of different absorption rates of near-infrared light. Vein locator SIFVEIN-5.2 has a different wavelength; to allow the absorption of light by oxyhemoglobin in surrounding tissues and vessels. After photoelectric conversion and image processing, the information is filtered to display veins on the screen. It is used to find veins at ease. Observe search for subcutaneous superficial blood vessels and for assisted puncture. Such as assisted venous diagnosis and intravenous injection.
Our portable vein locator SIFVEIN-5.2 detects subcutaneous superficial vein. By infrared light of research of development patent technology. Displaying in situ image on the surface of the skin. In order to help medical staff check vascular orientation and distribution. Further, the enhanced model has various colors, which can improve the clarity and identification effectively.
Features:
The Vein Finder SIFVEIN-5.2 uses a new type of optical structure design. That can realize the original position projection and improve the vein recognition rate.
New image enhancement algorithm. Hence, more clear vein image resolution.
Suggest the depth of the vein.
Fully digital image acquisition and display mode. Improved version of the digital camera capture frames higher smoother. Consequently, solving the disadvantage of image show ghosting similar products.
Micro integrated circuit of innovation. Improved the anti-interference ability and effectively reduce the radiation.
The new type of cooling mode, guarantee the stability and security of long time running.
The Window is fully digital computer processing system. That doesn't only provide a stable operating environment, instantaneous image acquisition, fast response, self-scanning function but also small image distortion and no afterimage. After processing the image through a high-performance computer Intel quad-core processor, the image is then precise, clear, and accurate.
Color adjustment: According to different people's sensitivity to light color. "Red, green, white," the three color modes switch freely. Projected images are more realistic and have a higher clinical accuracy.
The Portable Vein viewer SIFVEIN-5.2 also has Brightness adjustment feature: Use the brightness adjustment to change the brightness of the projected image depending on the ambient brightness. Which in turn improves projection quality, reduces environmental constraints, and adapts to multiple scene modes as well.
Black and white reverse: Use black and white inversion to adjust the switching between vein display and background color. The combination of the three light color modes gives the user more realistic, clearer, and more accurate venous vessel positioning during clinical use.
Depth identification: provides more specific vein location, can be used in the cardiovascular department for bypass surgery when accurate positioning of stripping veins is necessary, and more departmental areas, further improving the accuracy for clinical diagnosis.
Child mode: The area of the projected area is reduced in size and the processing of vein images is more meticulous. Reduce bidirectional pain caused by children's injection problems.
Specifications of the FDA Portable Vein locator SIFVEIN-5.2
Product Advantages: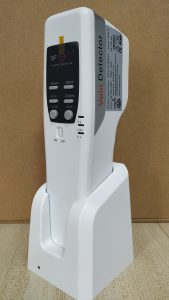 Windows systems and Intel dual-core processors supporting fast image processing capabilities.
Frame rate 30 frames/second, strong real time sensors.
Real time high definition display of veins.
Can be used for different kinds of patients like adults, children, infants, etc.
Suitable for all skin types.
Rapid show of veins, no cartoon drag feeling of the image due to the delayed display.
Clinical Application:
Injecting Section – Helps intern nurses to complete injections. To solve the problem of injection difficulty for people of obesity, with small blood vessels or too dark skin, etc. whose veins are hard to find.
Cosmetology – For basic facial injections of hyaluronic acid, water light, botulinum toxin, collagen, etc. Avoid the serious consequences of injection errors.
Cardiology – Precise positioning for dissection of veins that is needed during bypass surgery.
Dialysis – Monitors the patient's real-time blood flow during hemodialysis.
Peripheral angiography – lighting peripheral vessels of the patient and helping the doctor diagnose the condition.
And more departments that need to observe veins for diagnosis or experiments, in addition to universities, nursing colleges, laboratories, and so on. You can use a vein visualization device to help observe veins for assisted support.
FDA Portable Vein finder SIFVEIN-5.2: Technical Parameters
Technical Index:
Imaging method: DLP in-situ projection, no laser.
Maximum projection depth: ≤ 8mm.
Infrared wavelength: 850NM.
Rated power: 25VA.
Stand-by time: ≥180min.
Charging time: 3H(Off state).
Image Resolution: 824*480.
Contrapuntal precision: ≤ 0.2mm.
Projection brightness: 1W20Lumens (adjustable).
Optimal imaging distance: 20cm-25cm.
Host weight: 0.5KG.
Length: 220mm.
Projection color: white/green/ red light can be switched.
Working mode: color adjustment, brightness adjustment, black and white reverse, pause, depth recognition, children mode..
Processor: Inter ®Atom.
Operating environment: WIN8.1 operating system.
Bracket: table model / cart model (optional).
Software and hardware features:
Adopt a new type of optical structure design. Realize the in-situ projection and improve the vein recognition rate.
Multiple image enhancement algorithm. To make the veins otherwise difficult to distinguish clearly visible.
Depth recognition: The depth of the vein can be distinguished and hinted by the recognition of the gray scale.
Through the image acquisition, processing, transmission to achieve full digital and improve the drive circuit of the optical machine. Use high-performance computers. It can effectively improve the image quality and increase the frame frequency.
By using an innovative synchronous rectification power management circuit to Improve power conversion efficiency and reduce radiation and ripple.
Through the structural design of the centralized management and centralized heat dissipation of the heating device. Makes the whole machine dissipation better solved. Which ensures the stability of the machine for long time operation.
Application Cases:
A. Subcutaneous haemorrhage and vessel sealing:
B. Venous sinus and varicosity:
C. Newborn and coronary heart disease:

D. Blood sampling and injection beauty needle:
E. Phlebotomy:
Phlebotomists collect blood samples and units for laboratory tests, transfusions, donations, or research. Human health depends, to a large degree, on the precision and professionalism of Phlebotomists. Physicians diagnose major medical conditions based upon blood samples. Including many kinds of cancer, diabetes, thyroid disease, allergies, and pregnancy. In addition, donated blood and platelets collected at blood centers account for thousands of lives saved every year in California. It is the Phlebotomist who must safely collect blood samples. Identify them accurately and preserve them properly until needed for testing or transfusion.
There are three ways to collect blood using the vein finder SIFVEIN -5.2
Venipuncture (VP) is the most common means of collecting a blood specimen. It involves placing a needle in a vein. Typically at the bend of the arm or back of the hand.
Further, Skin punctures involve piercing skin tissue. That will bleed to collect a small amount of blood for minimal testing. An example; of a skin puncture would be a finger prick.
Furthermore, arterial blood gas puncture (commonly referred to as an ABG) involves drawing blood from an artery. Typically in the wrist. This kind of draw is rare and as a rule done on patients who have a respiratory condition.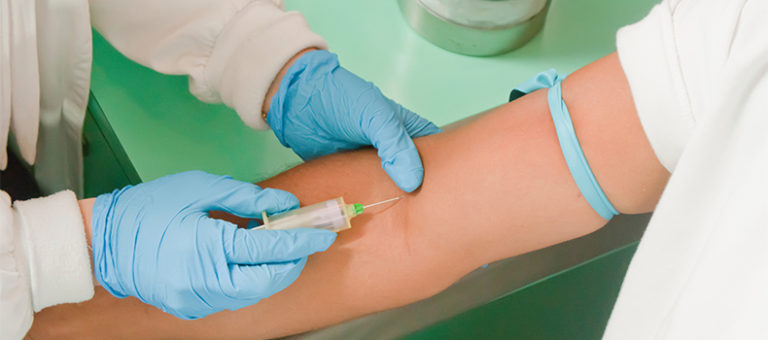 Working mode: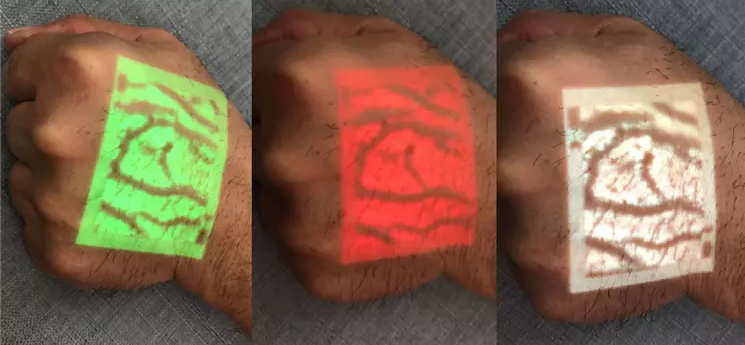 Color Adjustment
It gives real projection vein image and high accurancy and switchs color among RED, GREEN, WHITE for different skin condition.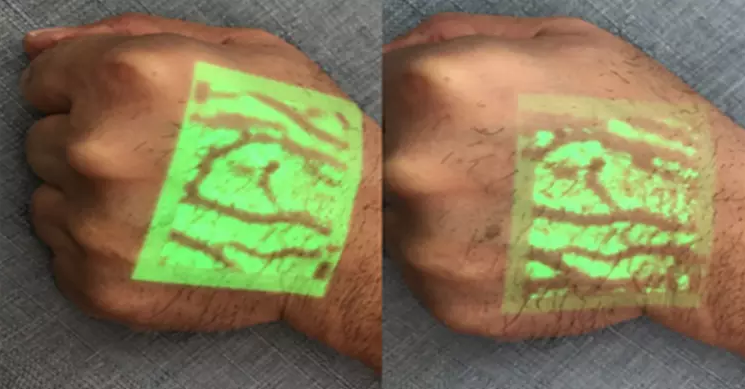 Brightness Adjustment
It regulates the brightness of vein image according to environment and reduces the outside impact in addition to providing an excellent image quality to adapt different condition.
Black and white reverse
It switches the current vein and background color. In order, to make a clear contrast and enhance the vein positioning judgment.
Depth Recognization
It gives specific vein position mainly for stripping the accurate location of the vein in the heart bypass operation in Cardiology, etc.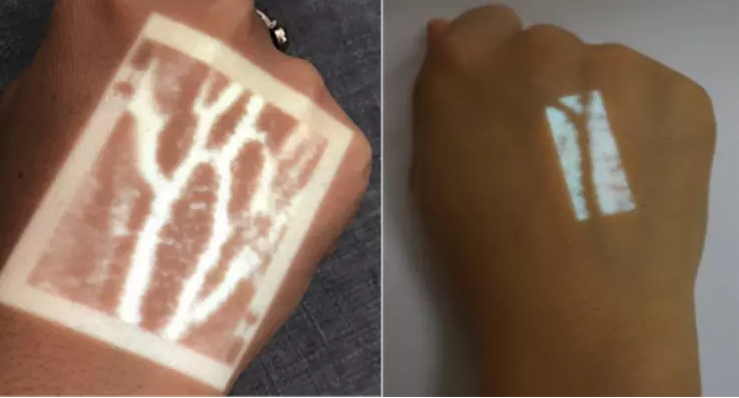 Child Mode
It reduces large-area projection interference and improves the success rate of puncture.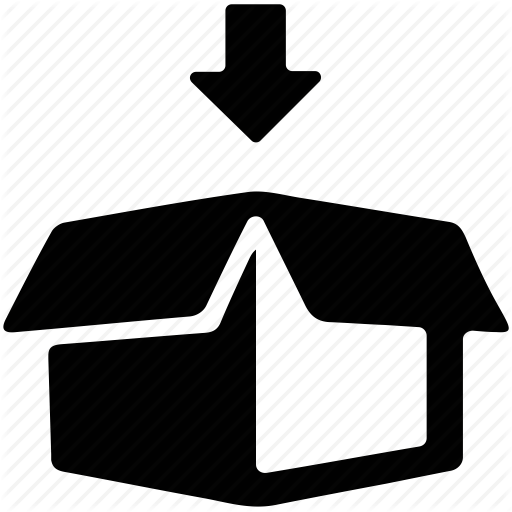 Portable Vein viewer SIFVEIN-5.2.
12 months warranty.
Stand and trolley are optional SIFVEIN-5.2 accessories.
Related Articles 
Vein Finder Assisted Facial Countouring Botox InjectionsVein Viewers Ease The Pain of Elderly with COVID-19Vein Finder Use in Imaging Centers
In Association with


Facebook


Youtube


Linkedin


Instagram


Pinterest

© 2005 – 2020 SIFSOF. All Rights Reserved.